HOME
"Firms"
Transcript
Obama: I'm Barack Obama and I approve this message.

Romney (singing): Oh beautiful for spacious skies…

[Caption: In business, Mitt Romney's firms shipped jobs to Mexico. And China. (Los Angeles Times)]

Romney: …for amber waves of grain…for purple mountain's majesty…

[Caption: As Governor, Romney outsourced jobs to India. The Boston Globe 5/1/12]

Romney: …above the fruited plain…

[Caption: He had millions in a Swiss bank account. ABC News 1/26/12]

Romney: …America…

[Caption: Tax havens like Bermuda… Vanity Fair August 2012]

Romney: …America…

[Caption: And the Cayman Islands. ABC News 1/18/12]

Romney: …God shed his grace on thee…

[Title: MITT ROMNEY'S NOT THE SOLUTION]

Romney: …And crown thy good with bro…

[Title continued: HE'S THE PROBLEM.]
Credits
"Firms," Obama, 2012
From Museum of the Moving Image, The Living Room Candidate: Presidential Campaign Commercials 1952-2012.
www.livingroomcandidate.org/commercials/2012/firms (accessed February 12, 2016).
Save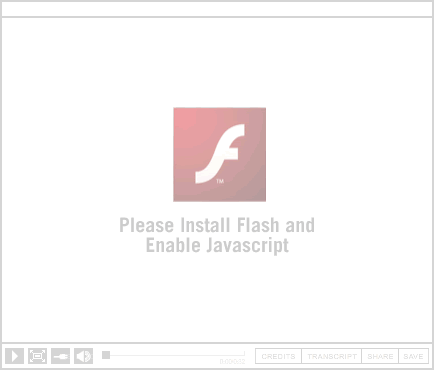 FEATURED AD: Firms
Many of the ads in the 2012 campaign--for both sides--used footage of the opponents against them.



"The idea that you can merchandise candidates for high office like breakfast cereal is the ultimate indignity to the democratic process."
-Democratic candidate Adlai Stevenson, 1956
"Television is no gimmick, and nobody will ever be elected to major office again without presenting themselves well on it."
-Television producer and Nixon campaign consultant Roger Ailes, 1968
In a media-saturated environment in which news, opinions, and entertainment surround us all day on our television sets, computers, and cell phones, the television commercial remains the one area where presidential candidates have complete control over their images. Television commercials use all the tools of fiction filmmaking, including script, visuals, editing, and performance, to distill a candidate's major campaign themes into a few powerful images. Ads elicit emotional reactions, inspiring support for a candidate or raising doubts about his opponent. While commercials reflect the styles and techniques of the times in which they were made, the fundamental strategies and messages have tended to remain the same over the years.
The Living Room Candidate contains more than 300 commercials, from every presidential election since 1952, when Madison Avenue advertising executive Rosser Reeves convinced Dwight Eisenhower that short ads played during such popular TV programs as I Love Lucy would reach more voters than any other form of advertising. This innovation had a permanent effect on the way presidential campaigns are run.