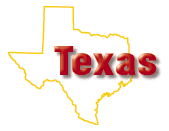 On the Horizon

As we head into the final days
of the campaign, we need your help
energizing your community to
GET OUT THE VOTE!

Call the Clinton/Gore office number
below to volunteer.

Texas Highlights

November 2 - The President at the Alamo

November 1 - The President's Remarks in El Paso

September 27 - The President visits Fort Worth

Houston children write "If I Were President"
in the 8th edition of America's Home Page

Clinton-Gore '96 Headquarters
1011 San Jacinto
Second Floor
Austin, TX 78701

Phone: 512-469-6096
Fax: 512-469-0258

State Director: Andreas Gonzales

Political Director: Dawnna Dukes

Press Secretary: Margaret Justus

Texas Unity '96

1011 San Jacinto
Suite 101
Austin, TX 78701

Phone: 512-494-VOTE
Fax: 512-494-1529

Director: Steve Gutow

Paid for by Clinton/Gore '96 General Election Committee, Inc.